Food Truck Tycoon
This game was created during a 2022 UW-Whitewater game jam with the theme of Chain Reaction.
Buy your ingredients, build your menu, sell all day, and check your earnings every night!
Keep an eye on the weather to help you determine what would be best on a given day.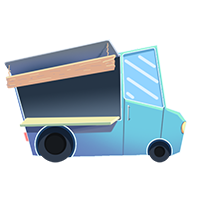 Created by:
Leah Blasczyk
Wes McWhorter
Jesse Zumstein
** Known bug: Menu selection screen doesn't reset between days visually, but is functioning correctly logically
Download
Install instructions
** The Mac build is untested and may not work properly.